Best Mattress for Kids
What's The Best Mattress For Your Kid?
How to Pick the Perfect Kids' Mattress
All parents want their children to grow up healthy and strong, less likely to get sick. However, you need to take care of everything, and first of all, you need to carefully approach the choice of mattress.
An improper mattress can have a negative effect on the respiratory and immune systems of the little human being. The fact is that in the manufacture of conventional mattresses toxic substances are often used, which the child will then inhale along with accumulated dust.
The best protection of children from various kinds of chronic diseases and a guarantee of comfort during sleep is a latex mattress.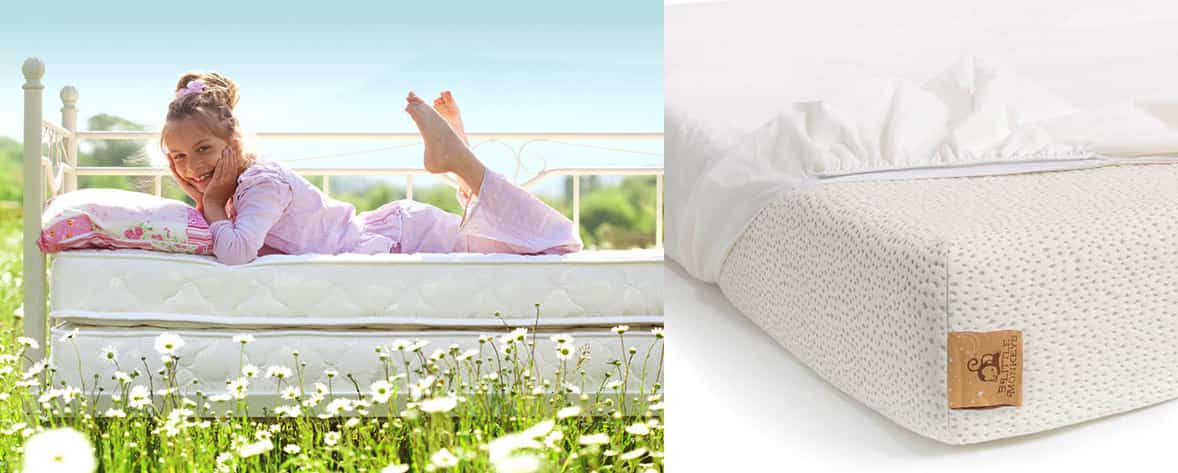 Latex orthopedic mattresses for children
How to choose the best latex mattress for kids?
Latex orthopedic mattresses for children are especially valuable due to the long service life of more than 20 years, i.e. the period of operation is 2-3 ordinary spring mattresses. Your child will literally grow upon it.
For kids who are still very young, the best option would be a latex mattress about 10 centimeters thick, then as the child grows and gains weight, you will need to add an extra layer of latex. Incredibly long life of this material ensures that the latex mattress is, indeed, a profitable investment, where the dividends will be the good health of your child.
Another advantage that latex mattresses have is deformation resistance, especially in the first years of use. And the additional waterproofing mattress will make the latex mattress resistant to the effects of the nightly "embarrassments", which are so common for kids and make the mattresses unusable.
It is also necessary to note that latex is a unique antimicrobial and hypoallergenic substance, which has a natural resistance to mold, it does not accumulate dust in itself, does not become a dwelling of dust mites. All this makes the latex mattress a comfortable and safe object for your health.
Mattresses for the smallest people
Latex mattresses for the smallest people consist of 3.9″(10 cm) latex plate, which is used as a base and is suitable for children weighing up to 100lbs (45 kg). Additional 2″-3″ (5-8 cm) upper mattress topper for older children provide greater comfort during sleep. After adding new layers, the latex mattress can last for a long time until the child grows even more and will not be able to fit on it.
Memory Foam and Natural Latex Toppers
---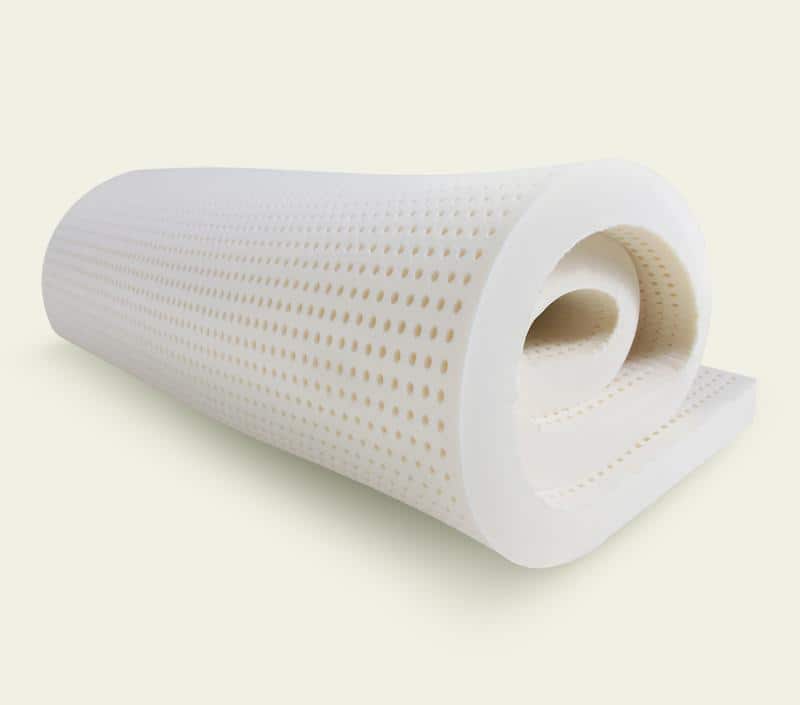 Make Sweet Sleep More Than a Dream
Well, and most importantly, for which your child will be grateful to you – amazing sensations from sleeping on such a mattress. Latex mattress adjusts to the shape of the body, properly distributing body weight across its entire surface and, thus, prevents excessive pressure on individual parts of the body and clamping of the arteries, which cause numbness of the limbs during sleep.
Now you will surely make the right choice and take care of the health of your child by purchasing a latex mattress.
Best Latex Mattresses for Kids
Choose a Good Latex Mattress: Top Brands
Twin Mattresses
Dimensions: 38 x 75 x 11
---
Twin XL Mattresses
Dimensions: 38 x 80 x 11
---
Full Mattresses
Dimensions: 54 x 75 x 11
---
Queen Mattresses
Dimensions: 60 x 80 x 11
---