Organic Mattress
Organic Mattress Guide: Everything You Need to Know
100% Natural Dunlop Latex.
100% Natural Talalay Latex.
100% Organic Cotton.
100% Eco Wool.
Organic mattresses, unlike conventional ones, are made of natural organic materials that retain heat well in winter and cool in summer. The structure of the mattress is designed in such a way as to maintain the body as best as possible and fit its contours, ensuring peaceful and healthy sleep. The organic mattress has extraordinary durability and can serve you for many years.
People make their choice in favor of organic products because they are of high quality and harmless.
Eco-Friendly and Non-Toxic Mattress
We spend at least one-third of our lives in bed. Why don't you choose a bed that is not only comfortable but also beneficial to your health? You can do this by choosing the right mattress. Pay attention to the material and the manufacturing process of the mattress, it will help you choose the best mattress in terms of comfort and benefit.
Organic mattresses do not cause allergies,
They possess dust-proof properties,
These mattresses do not contain harmful toxic substances,
Organic mattresses absorb body fumes and sweat without irritating the skin.
These mattresses are made without the use of chemicals, adhesives, and other toxic elements. The most common complaint about conventional synthetic mat-tresses is that they contain a large number of toxins in the form of chemicals, paints, adhesives, etc. Almost all types of synthetic mattresses contain toxic substances that can have a serious negative impact on human health. Therefore, choosing an organic mattress can protect you from these toxins, because eco-mattresses are practically safe.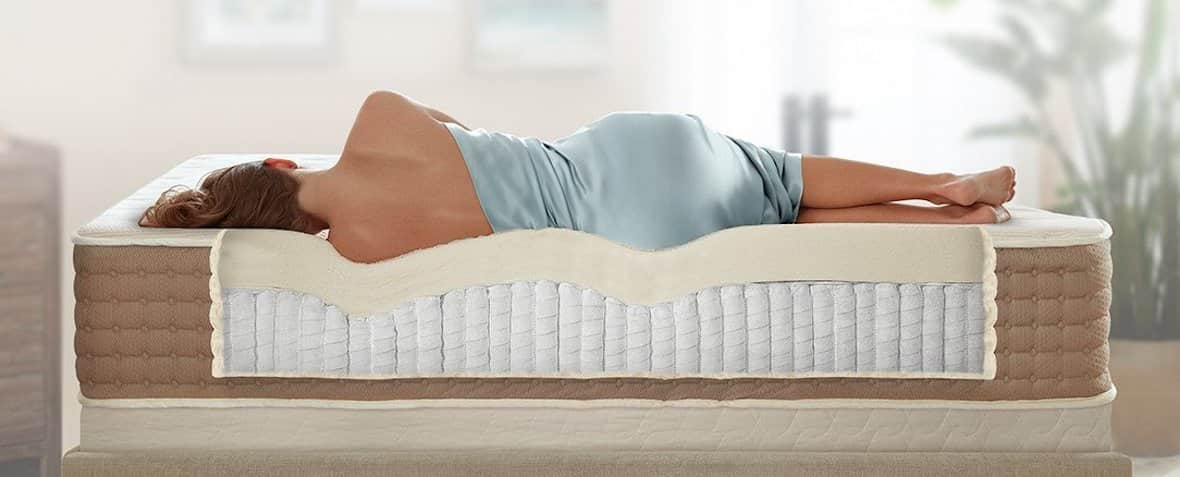 Benefits of Organic Mattresses
Organic & Natural Mattress
Organic mattresses also affect the humidity of air and help regulate indoor temperature. Natural fibers used in organic mattresses help regulate humidity and air temperature. For example, wool – a natural regulator of both temperature and humidity – can warm or cool you depending on the season of the year. Wool also affects excessive moisture and keeps your skin dry. Another example is organic cotton, which is breathable.
Organic mattresses are the enemy of dust mites
Most manufacturers of conventional mattresses claim that the dense structure of their products would not allow dust mites to settle in them. However, this can not be 100% true, since most types of ordinary mattresses actually shelter a large number of dust mites. Using organic mattresses will reduce the harmful effects of dust mites on your health.
Organic mattresses do not emit harmful fumes
Most often, mattresses contain synthetic chemicals that release harmful gases into the surrounding air. You could potentially inhale this toxic discharge without even knowing it. Organic mattresses do not produce such gases, protecting you and your family from possible negative consequences.
Organic mattresses are not subject to mold
Your natural secretions can penetrate through an ordinary mattress, and over time this will lead to the process of molding. Organic mattresses are more breathable and control moisture better.
Thus, the organic mattress will remain new for a longer period of time and will also favorably influence your health and well-being.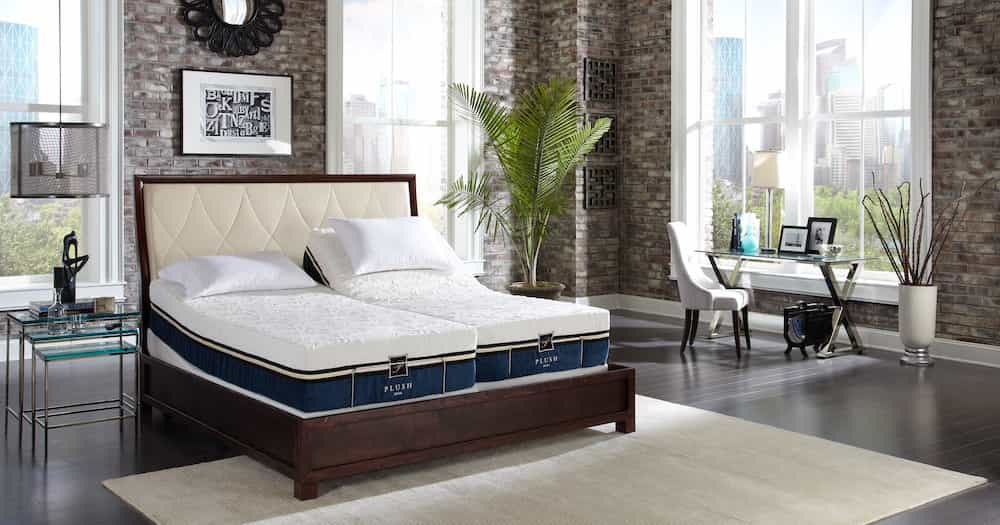 How to Choose an Organic Mattress?
Well, this is just a theory, and now I'll tell you about 7 Basic Points that you need to remember in order to choose a great organic mattress. Remember them, and it will help you get a quality organic mattress.
I prefer 100% natural organic, not artificial or a mixture of organic – natural organic is more "alive" and "responsive", it has better elasticity than artificial or a mixture of organic. Natural organic gives the best feeling of comfort. In addition, natural organic is durable, resistant to caking and adapts to the shape of the body. Also, it has other benefits that artificial organic does not have, such as natural protection against dust mites, the absence of pressure sores and mold, hypo-allergenicity and the absence of a "chemical" odor.
Look for a simple organic mattress design. This will help to further avoid problems associated with the displacement of layers and the movement of the contents inside the mattress. Avoid mattresses with an excessive number of zones or a "trimmed" design.
If you like the organic mattress by its description, make sure to choose a monolithic block of natural organic by Dunlop (the mattress in no case should not be glued together). Dunlop organic provides excellent support. In addition, be sure to pick up organic pillows that perfectly complement the mattress and make sleep more comfortable.
Choose a breathable outer mattress cover, preferably from a mixture of wool or cotton, which does not contain chemical flame retardants. In addition, the cover should not be excessively thick or quilted so that you can stay closer to what you were paying for … to organic.
Buy a mattress in a reputable company that is easily accessible and has unbiased reviews from third parties. Then you can read what other people say who have already purchased an organic mattress from this company. This way, you can avoid many trials and mistakes that those who have spent a lot of money on a mattress are talking about, and then realized that the mattress does not suit them and they have nowhere to handle it.
Look for a reliable guarantee for at least 10 years with the obligation of a complete replacement for at least several years. The seller, who cares about his reputation, agrees to pick up your product. Also, there should be no problems with obtaining a copy of the warranty card.
Organic Mattress Prices
Choose a Good Organic Non-Toxic Mattress
Technology:
Dunlop/Talalay Latex



Technology:
Talalay Latex

| | |
| --- | --- |
| | |
| | |
| | |
What can be recommended for comfortable sleep?
Choose Organic Natural Latex Mattress